MODEL 6632-STUDIO JUST $99K
Let your imagination roam.
The Urban Studio is the most compact in the range but still has a full bathroom with laundry facilities and is class-leading in available space.
Whether it be a home office, pool room, kids rumpus room, sleep out, art studio, you're sure to enjoy it.
The Urban Studio features:
3.2m wide
Square meterage from 19.2m2
Kitchenette
Powder room
Shower and laundry
All MicroHomes come standard with:
Purpose engineered frame and chassis
Removeable drawbar and wheels
Accessible low-floor design
Custom high-quality joinery & LED lights
Commercial grade windows & doors
Flushing toilet using the EasyConnect sewerage system
Air-conditioning
Not just a tiny house... a MicroHome, the better solution
WHILE OUR COMPETITORS GIVE YOU 2.4 METRES IN WIDTH
AT 3.2M WE GIVE YOU 33% MORE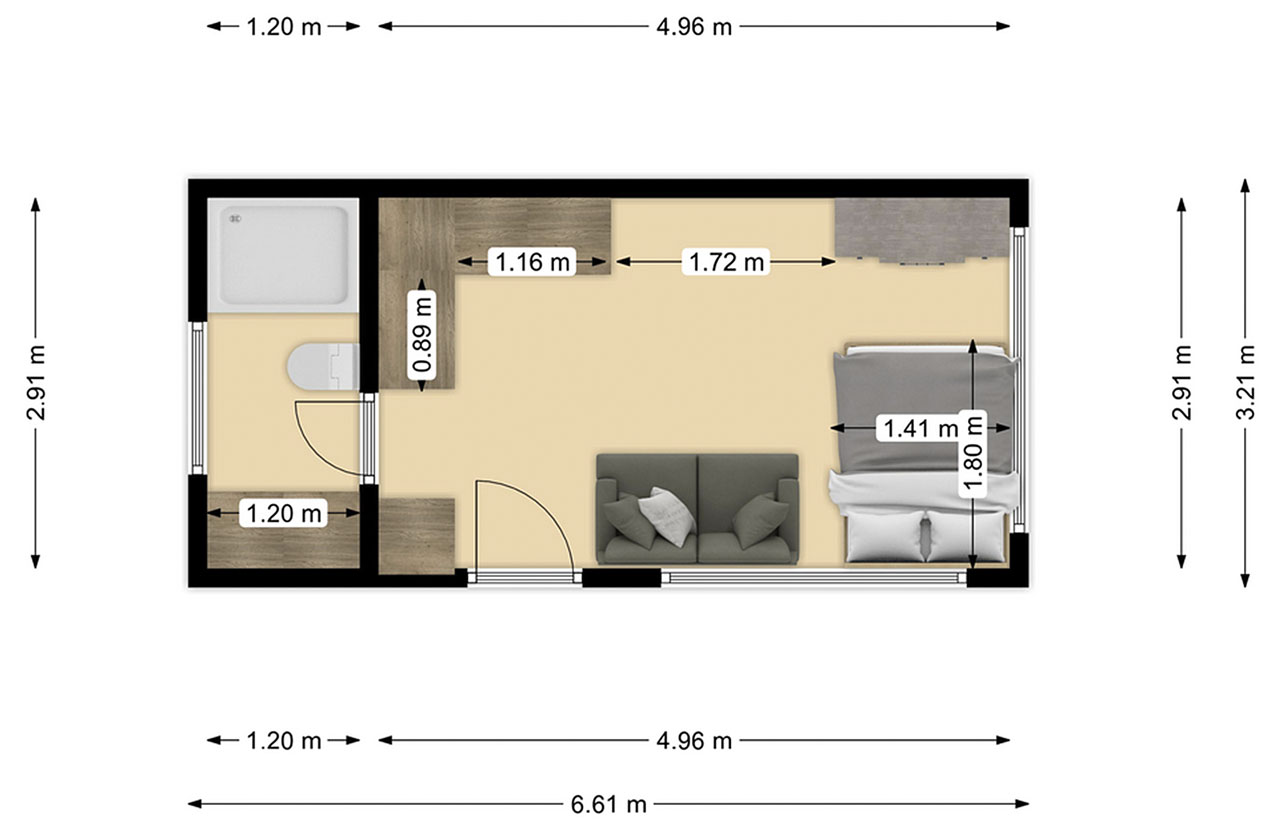 WHERE THE TRAILER DISAPPEARS.
Our exclusive chassis design allows for another Industry First innovation - your MicroHome can sit just 10cm off the ground allowing easy access.
In Australia, fire safety is an important consideration especially in regional areas, but unfortunately it's often neglected by other compact home builders.
We've also made fire safety a priority through:
• Bushfire rated structure with a specially designed fire resistant gutter system (An Industry First)
• Commercial grade, toughened and bushfire rated glazing